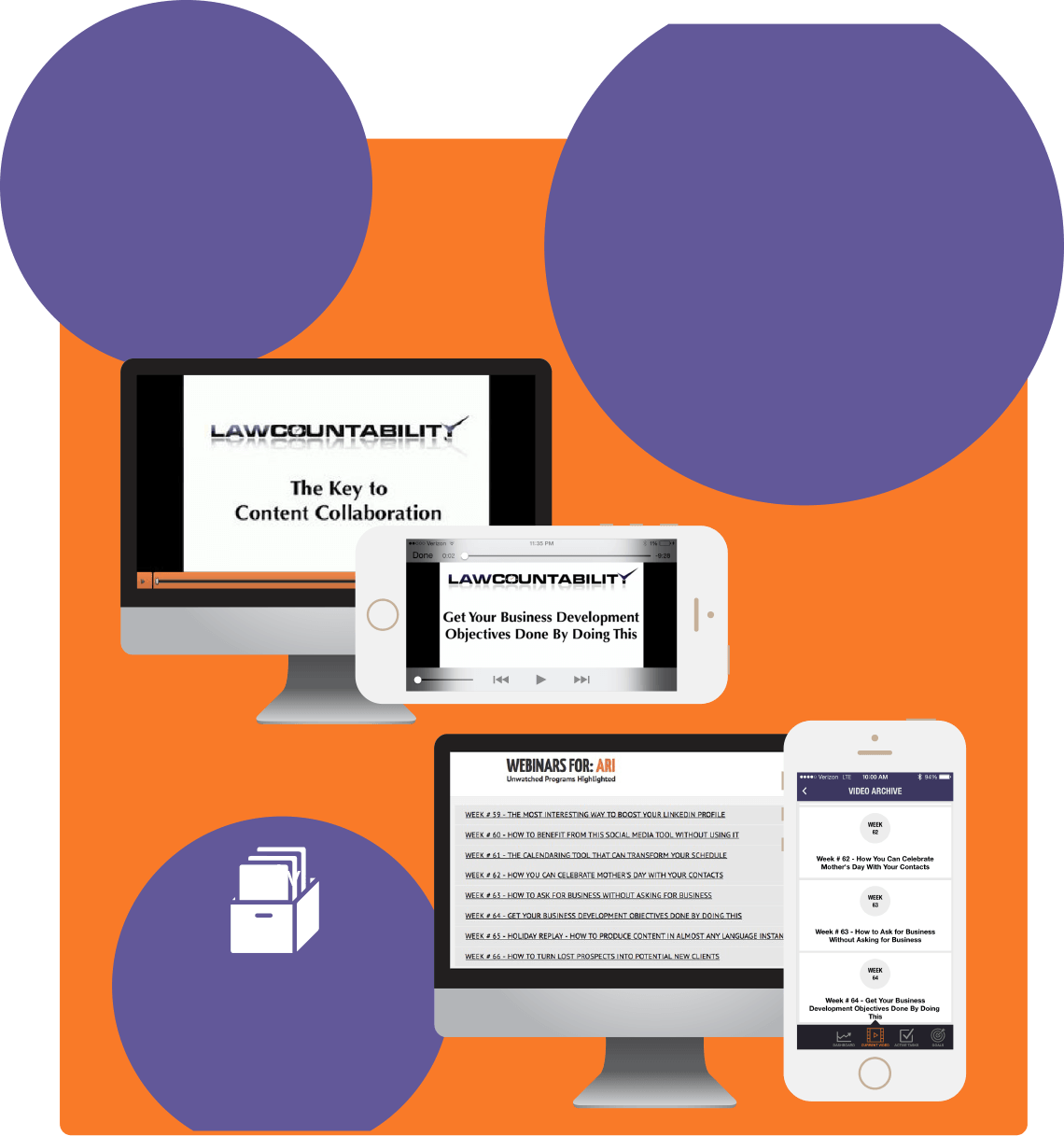 Subscribers
watch an original ten-minute program, which offers creative ideas for raising their visibility and reaching out to others.
Lawcountability® is a
cloud-based software platform
designed to help lawyers network
more effectively for their business
and professional development.
Lawcountability® J.D. helps
students navigate the
competitive job market and
create career
opportunities.
Subscribers also get
access to our valuable
archive.